PATHOLOGY LAB
Billing Services Medical Billing Experts
Pathology lab services retain unique challenges from any other medical lab practice. Outsource pathology lab billing services to professional billing experts who have great expertise to comply with every ins and outs of billing for pathological services. Envision a bold future and bring your concepts to life with innovations built to provide hyper-personalized revenue cycle management services.
Pathology practitioners have a history of struggle in the US healthcare community. Therefore, Laboratory Billings is aimed at making sure that pathologists can achieve their business success goals with better support. In this regard, we enable you to more readily monitor, boost and evolve your business with insightful pathology billing services.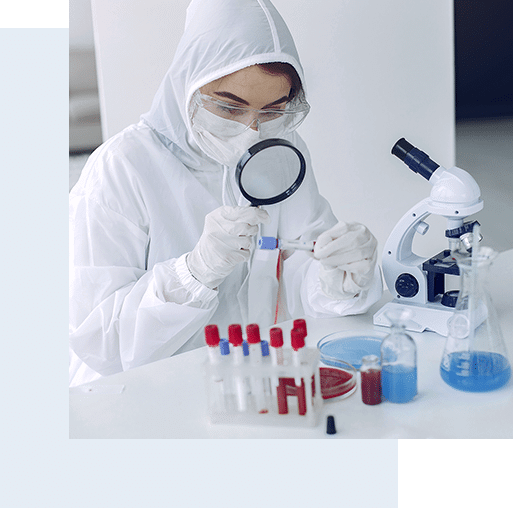 Enable Your Business To Strive In a Progressive World
Make your revenue cycle management system more efficient by integrating the most reliable pathology billing solutions. Our billing experts implement accurate medical coding to prepare 100% reimbursable claims. So they can easily get approved from the clearinghouses & insurance payers. Leverage reliable solutions to ensure complete efficiency of revenue cycle management system.
---
Leverage Insightful Pathology Billing Solutions
Drive
Innovative Strategies
Make real innovations for your pathology lab business and drive revolutionary outcomes. Become an experienced market leader with strategic savvy innovations that can align with your business needs and scale across your organization.
Deliver quality services to enhance your patient's complete experience while we proceed smoothly with your administrative and business transactions. We help laboratory owners to deliver a seamless patient experience while maintaining your revenue cycle management services.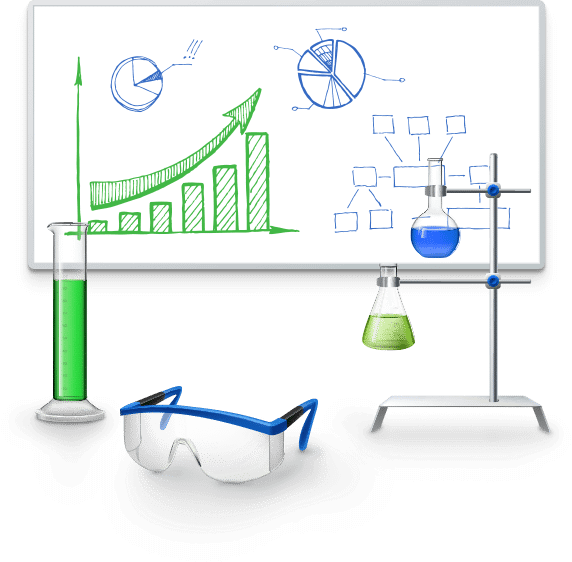 Navigate The
Success Of Your Business
Embrace your pathology lab business success with a human-centred approach to innovation that addresses all areas of your business while balancing the needs of ever-evolving coding guidelines and deliver uniquely-tailored medical billing procedures.
Human Centered Approach.
Unique Billing Procedure.
Optimize Billing.
Streamline one of the most important aspects of your pathology lab business with optimized and well-structured pathology billing services.
Trusted
Partner
Laboratory medical billing services are required to strengthen backend support in order to create value early and often. Outsource pathology lab billing services to achieve a faster path to productivity and adoption. We offer a complete audit for data & services quality_ so you can stay informed of the progress of your billing system.
Improve conversions with reliable medical billing services by making the best decisions in pathology lab practice with real-time complete information availability. We help providers to shift from volume to value and experience efficient revenue collection. We organize your data in electronic medical records_ so you can take advantage of well-managed billing services.
We Aim To Deliver The Best Solutions
Our vision for the Pathology Enterprise is to help practitioners become highly efficient at saving and improving lives, deliver a seamless patient experience, and value-based pathology services while empowering their business. We help pathology lab practitioners to effectively manage their business expansion with greater confidence in our pathology revenue cycle management services.
---
Find Laboratory Billing
Services Tailored To Your Need

Consolidate
With our Real-time closing and inter period Laboratory Billing Services, we help practitioners to get paid more and faster. We provide our partners with a unified view of all financial and operational data with leaner accounting processes while helping ensure you fulfill regulatory requirements. Flexible and consumable reporting with complete drill-down by dimension provides complete transparency to our clients and empower their decisions with actionable insights.

Substantiate
Simplify your laboratory billing operations while increasing efficiency and supporting better decision-making. With an efficient lab revenue cycle management; practitioners can analyze variance, payer's policies, and improve their practice compliance capabilities. Optimize your medical billing cycle to make your businesses run successfully. We take on your accounts with a huge backlog and rigorously recover every outstanding dollar in your account receivables.

Automate
We optimize your reimbursement models with automated financial billing cycles. It provides improved collaboration, intuitive cockpit, and template-driven pathology lab billing solutions. We tend to automate the less efficient manual medical billing practices to sustain the scalability of your business with comprehensive monitoring. Gain powerful patient's insights and deploy innovative solutions. We enhance your operational potential with automating processes and data-driven decisions.

Get insights
Our complete suite of lab billing services enables practitioners to get insights and agility to manage, govern, and improve their revenue generation & business processes at a lower cost. Our expert team helps you to provide the best care services to your patients in order to promote patient engagement and drive positive outcomes. Experience improved administration and optimized workflows along the patient journey. Empower your business with greater insights and agility.
Laboratory Billings is the most reliable lab medical billing company that develops trust with its clients by driving better business outcomes. We help pathologists to adopt revenue-driven strategies and expand their business growth. Request a free demo of streamlined pathology billing services that are designed to improve your business productivity and growth.